Panel, Wood & Solid Surface is a response to the changing world of joinery, shop fitting, kitchen fitting and allied trades in the 21st Century.
Companies that are thriving are those which place a high premium on service, as well as those who provide the personal touch. This is even more true in the challenging times in which we are living.
Whether the demand is for bespoke products, for short runs or for special features, it is those companies which are adapting to the demands of the modern age that are going from strength to strength. It is exactly this type of company that Panel, Wood & Solid Surface is aimed at, and has been serving since 2008. We look forward to continuing this service into the 2020s and beyond!
As the name implies, the magazine includes news and features of interest to those working in solid wood, with panel products or with any of the solid surface materials that abound today.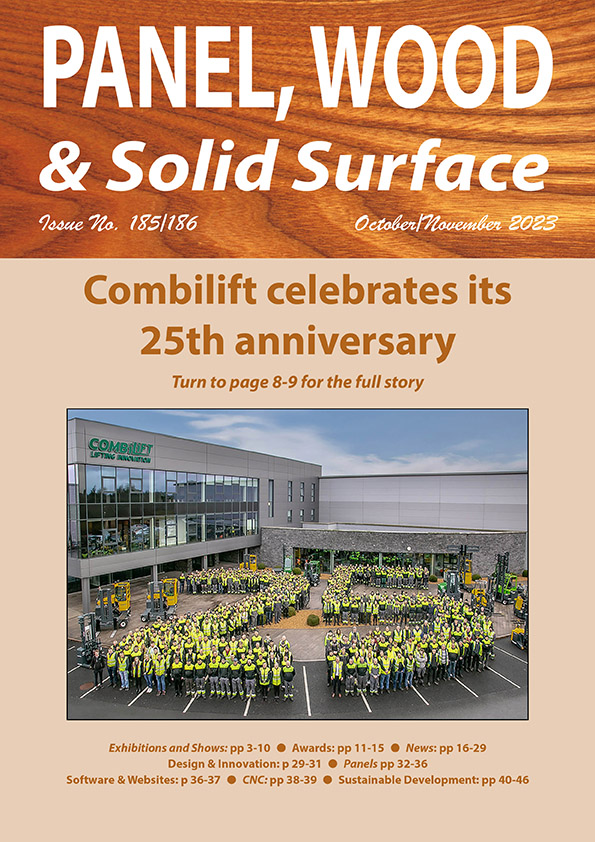 The magazines is distributed free of charge through our website: visit the Back Issues page to download the magazine in PDF format.
Our News page offers quick and easy access to a range of interesting stories on a variety of subjects. We are on Twitter @PMRowden and post regularly.
Publisher, Pam Rowden, has over 40 years of experience in the publishing industry, the past 25 exclusively with the wood and allied products sector.
Panel, Wood & Solid Surface is the place to be seen to market your product to those working with wood, with panels and with all manner of solid surfaces.